Travel overland from Saigon to the holiday island Phu Quoc with one night on our cosy river cruisers and explore the beautiful Mekong Delta on the way.
This tour is available on our private cruisers Gecko Eyes (1 cabin) and Dragon Eyes (2 cabins).
Details of the routes and tour activities are for reference only. Final confirmation will be sent upon booking. If you book through an agent, please contact your agent for the final confirmation of tour routes and activities. 
Price
per person in a double or twin cabin
Low season
(April – September)
USD 394
Peak season
(October – 480)
USD 480
Low season
(April – September)
USD 548
Peak season
(October – March)
USD 669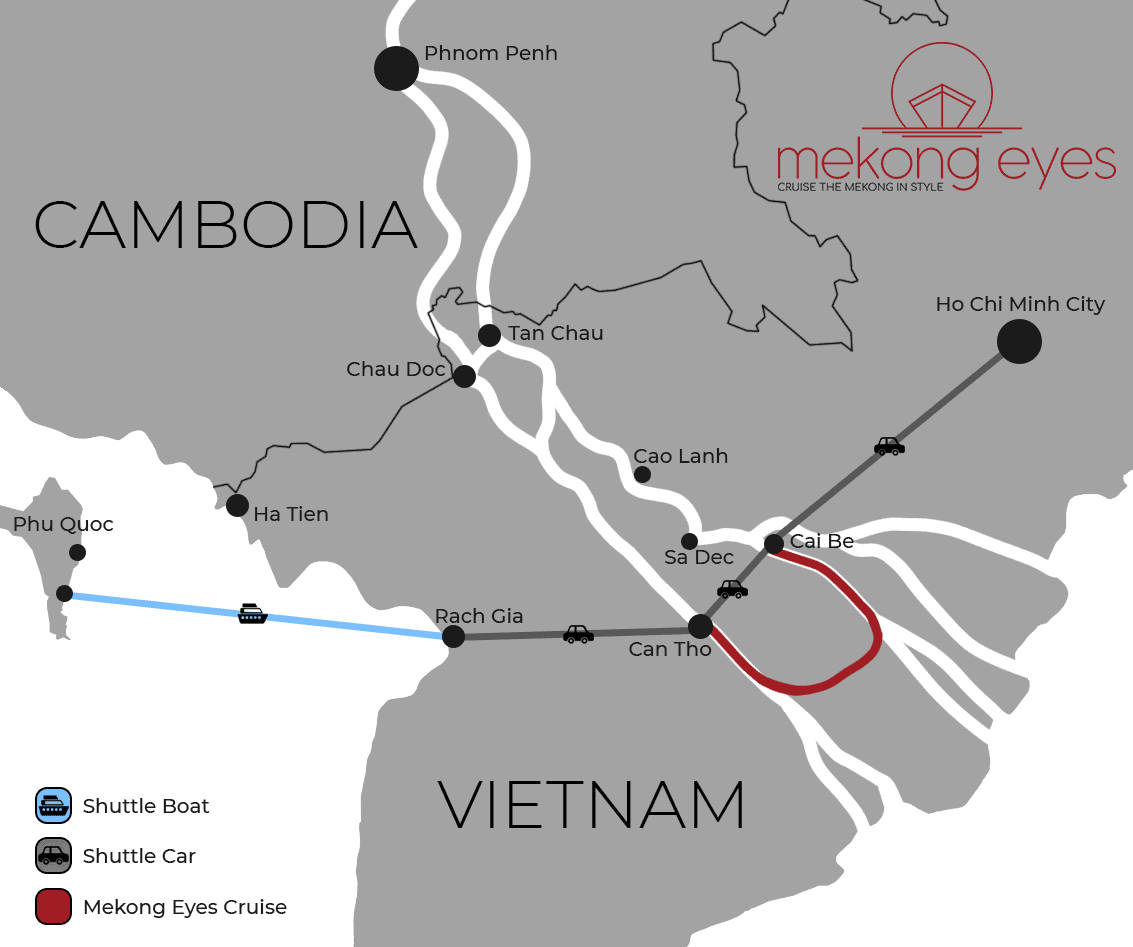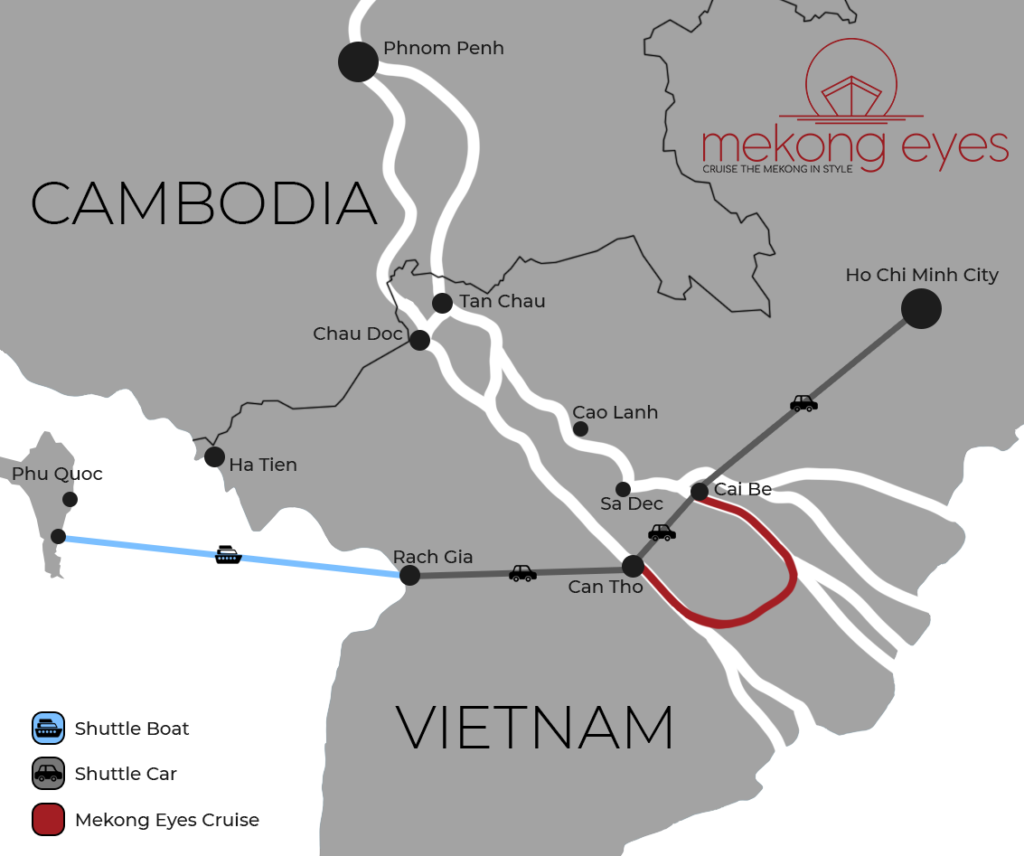 Drinks and tips are not included in the price (except the mineral water in your cabin and tea/coffee).
Route and excursions may be subjects to changes without prior notice.